Running at Walt Disney World with Autism Speaks
Did you appreciate the information we've provided on the BASC-2?
Please consider showing some love to a worthy cause.
Amanda and I (Michael, facilitators of the BASC-2.Szapkiw.com website, are combining our passion of running to support a worthy cause near and dear to our hearts. We are partnering with the organization, Autism Speaks, to support individuals and families touched by Autism. Join us in the endeavor. Click, "Donate Now."
Why Are We Running the Princess Half Marathon Weekend with Autism Speaks?

Autism spectrum disorders (ASD)… are among the most common and impairing psychiatric conditions affecting children and adolescents today.-  Journal of the American Academy of Child & Adolescent Psychiatry
According to the U.S. Centers for Disease Control and Prevention (CDC), an estimated 1 out of 54 boys and 1 in 252 girls are diagnosed with autism in the United States. That means over 2 million individuals in the U.S. are diagnosed with ASD. Tens of millions are affected worldwide. Autism spectrum disorder (ASD) is a general term used to refer to complex disorders of brain development. ASD can affect intellectual, physical, emotional, and social functioning.
As a child and family therapist for over five years, I had the opportunity to work with numerous children and adolescents with an ASD diagnosis. A child's or adolescent's  autism diagnosis affects not only them but every member of the family. As with any disorder, stress is placed on familial relationships, work, finances, and responsibilities. Parents of children and adolescents have to spend many of their resources toward finding and providing treatment and interventions for their child. Michael and I wish to honor these children and their families and support those currently standing strong in their daily walk with Autism.
We have joined Autism Speaks' Team Up. We will be running the Disney Princess Half Marathon and Enchanted  10K on February  22-23, 2014 in Lake Buena Vista, FL.
Click here to sponsor us in the Autism Speaks race.
About Autism Speaks

Autism Speaks has grown into the world's leading autism science and advocacy organization, dedicated to funding research into the causes and treatments for autism; increasing awareness of autism spectrum disorders; and advocating for the needs of individuals with autism and their families.
The Team Up program is unique in that it enables supporters of Autism Speaks to to run a marathon, rappel down a building or push themselves to the limit to help raise funds to help those struggling with autism
We are looking forward to training and running alongside others who will be fundraising for Autism Speaks as well as other organizations in the race supporting those living with Autism.
Each Team Up participant agrees to raise money to support the program services for those affected by Autism.  Our  fundraising goal is at least $1,300 by January  2014. Every dollar helps. Your donation will inspire us and help those who need it most. You may donate online using your credit card. Just visit http://amandaszapkiw.com/autism.
All donations to Autism Speaks are 100% tax-deductible.
Thank you in advance for your support of not only me, but also Team Up, Autism Speaks and the many individuals and families they assist.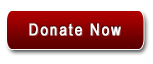 To learn more about Autism Speaks, you can visit their website at http://www.autismspeaks.org/